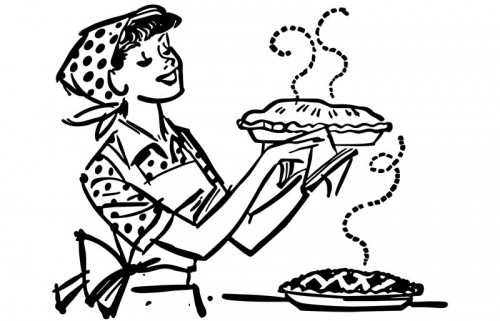 As I was making our traditional Lebkuchen cookies (a German recipe handed down from my maternal grandmother's family),  I had time to reflect on how with trial and error I have adapted this family recipe to our families tastes.  Some liked Black Walnuts, some just straight pecans, others a mix of nuts.  Some like the recipe made with Blackstrap Molasses.  Personally I really like straight grain sorghum molasses.
But no matter the preferences.  As I was covering the house with a blanket of flour, hands too full with the rolling pin to answer phones and family members manning their stations in the baking, cooling, stacking, packing of these wonderful cookies (which by the way history has it that they used to make them in the wash tub), everyone was pitching in to make memories.
My mind and our conversation shifted to how threads have changed and why there are so many different brands, colors, and materials.  When my grandmother was tatting almost everything in her basket was made of cotton and size 80 or finer.  She made lace by the yard and wound it on a cardboard (homemade) bobbin. 
My favorite thread was a variegated purple and white. 
Silks and linens were not part of the budget and were hard to find during the depression era.   Cotton was more durable and more easily laundered.   
Today we are spoiled with silks, linens, flax and fine cottons as well as many manufactured threads.  With so many varieties, people get confused and call them string, thread or yarn interchangeably.    
Last fall I was blessed to pass along needlework traditions to several local 7th & 8th grade classes. I tried sharing with them the similarities and differences.  Thread, yarn and string all start out the same by being made of the same materials like cotton, flax, linen, silk, but then they change according to the amount of twist and the spinning process.  A detailed discussion of that was a whole college course I took.  For the school children I gave them a more simplified explanation:
String is a thin line of twisted fiber used for tying, pulling, fastening etc.
Thread is a fine string-like strand of material made up of two or more fibers like cotton, nylon, or other fibers spun and twisted together and used in sewing or weaving.
Yarn are coarse fibers woven into strands for rope making.
Teaching children about our needlecraft traditions and how to use the materials we have, and the arts of tatting, embroidery, weaving, bobbin lace, quilting, quilling as well as baking traditional old family recipes is worth making time for as an investment in enriching the lives of the future generation.
So enjoy your family traditions and pass them on.  If you feel you do not have any, today is a great day to start one.
Blessings,
Jennifer
PS. Here is my recipe for Lebkuchen
Lebkuchen (1/2 Recipe)
½ Gal. Molasses
3 C. Lard
1 Qt. Sugar
1 T. Allspice
½ C. Cinnamon
1 T. Cloves (ground)
2 T. Nutmeg
½ C Baking Soda Dissolved in Water
1 Pint Buttermilk or Sour Milk
2 Qts. Nuts (1/2 Black walnuts, ½ Pecans)
1 or 2 large oranges (with peel on chopped fine)
2 lbs Raisins, 2 lbs Currants or sub white raisins
4 eggs
Flour to roll (at least 10 lbs.)
Mix all above ingredients except flour. Stir in just enough flour to make stiff, usually about 2-3 lbs. Let sit over night in cool place.
Roll out thick and cut out aprox. 2 ½" x 3"
Bake 350 degrees for 8 minutes (Do not over bake as it will dry out the cookies).
Store in metal tins for best shelf life. The cookies get better with age.
This is a traditional German recipe handed down from my maternal Great Grandmother's family. It is generally made around the 1st of December, and with careful rationing will make it till summer or fall